Dental Insurance – Chicago, IL
Maximizing Your Benefits
At Kushner, Becker & Associates, we believe in helping our patients better understand the dental insurance process. This means you don't need to worry about trying to decipher convoluted details surrounding your plan. Instead, our team of expert professionals will review your policy, file any necessary paperwork and claims, and identify ways you can save by maximizing your benefits before the end of the year. If you ever have any questions about your coverage, you're invited to call our office and speak to a member of our team.
Understanding How Dental Insurance Works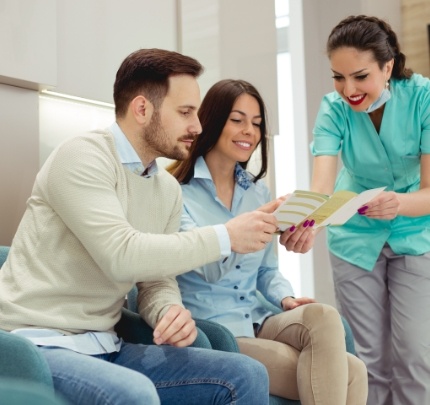 Many assume dental and medical insurance work the same way, but they do not. While medical insurance covers more reactionary services (i.e., hospital stays, lab testing, etc.), dental insurance focuses on preventive care. As a result, it offers the highest level of coverage for services like dental checkups and cleanings. However, patients can expect partial coverage for restorative services should damage or decay arise at any point.
What Your Dental Insurance Plan Covers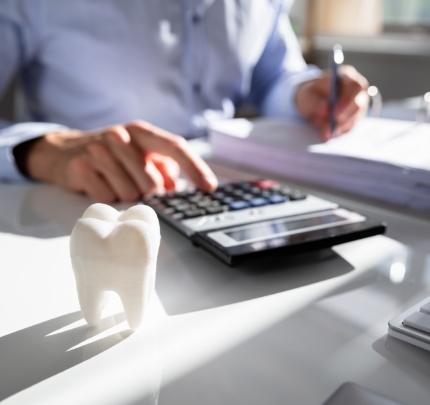 Our team is here to help you better understand what your dental insurance plan covers, so don't be afraid to give us a call! Once we review your policy, we can inform you of how to use your plan in a way that benefits your smile.
You'll find that most policies maintain a similar breakdown of coverage that includes:
80-100% preventive services
70-80% minor restorative services
50% major restorative services
If you need orthodontic coverage, you should review your plan to see if it's included. If not, you'll likely need to purchase a separate plan.
Our In-Network PPO Dental Insurance Providers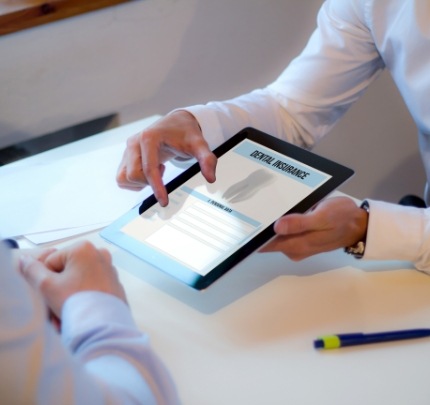 We are pleased to be in-network with many PPO dental insurance providers and want our patients to save their hard-earned money when pursuing dental care. Below is a list of PPO plans we work closely with.
Aetna
Blue Cross Blue Shield of Illinois
Cigna
Dearborn National
Delta Dental
Dental Network of America
MetLife
UnitedHealthcare
And more!
Don't see your plan? We likely take it! Reach out to our team today!