Dental Implants – Chicago, IL
Smile For a Lifetime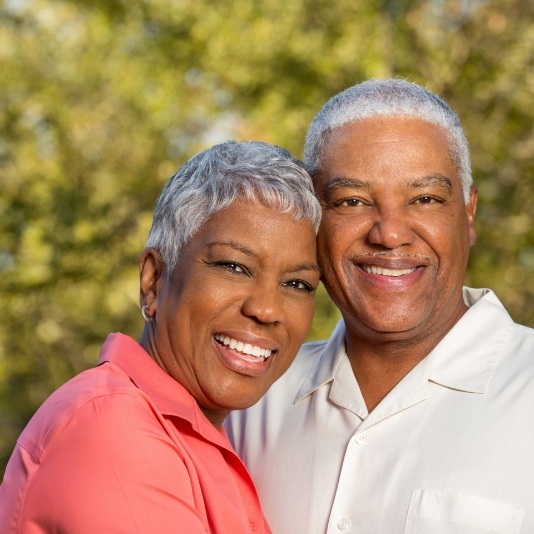 Are you embarrassed by your missing teeth? Do you struggle to smile when surrounded by others? If so, it may be time to consider the benefits of dental implants. Our dental office is pleased to provide this superior solution, and we encourage you to inquire about your candidacy for treatment. Millions of Americans are already enjoying a better quality of life because of dental implants, so call us today to find out how we can help you take the next step in your oral healthcare journey.
Why Choose Kushner, Becker & Associates
for Dental Implants?
High-Quality Restorative Materials
Digital Impression System Used for Greater Accuracy
Family-Owned Practice Committed to Patient-Focused Care
What are Dental Implants?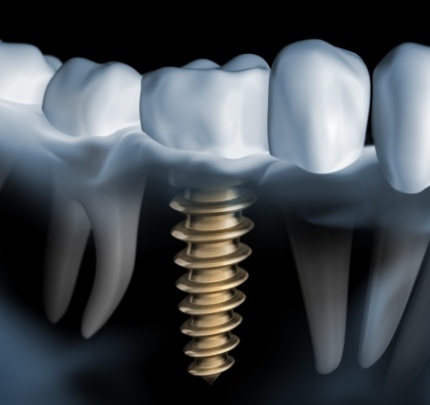 Dental implants are titanium, screw-like posts that fit into a person's jawbone and create a solid foundation for a complete smile. Topped with a dental crown, bridge, or denture, these prosthetics are viewed as the "gold standard" of tooth replacement and are capable of rebuilding entire root-to-crown structures.
The 4-Step Dental Implant Process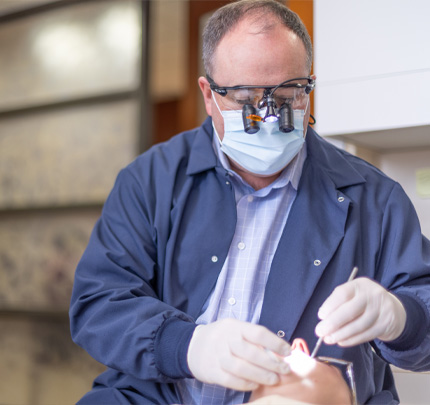 No two patients have the same treatment plan when it comes to dental implant placement; however, there are four steps that one must take to ensure successful results:
Initial Dental Implant Consultation – You will meet with a member of our team to undergo an evaluation of your oral and overall health as well as the density of your jawbone. If necessary, you may require preliminary treatments before receiving dental implants.
Dental Implant Surgery – We will refer you to an outside specialist in the area who can surgically place your dental implants.
Dental Implant Osseointegration/Abutment – You will spend 3-6 months recovering at home and allowing osseointegration to occur, which is the fusing of the implants with your jawbone.
Delivery of Dental Implant Restoration(s) – Your finalized restoration will be received in-house, and you'll return to our office to have it secured to the top of your dental implants.
Benefits of Dental Implants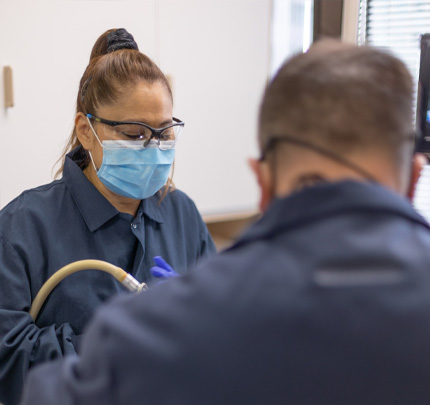 Improved, more youthful appearance because of how your dental implants help to fill in the sunken areas of your face.
Greater oral health, as these prosthetics are easy to clean.
Reduced risk of systemic diseases that can be closely tied back to tooth loss, such as diabetes, osteoporosis, and heart disease.
Prosthetics that can last 30 years or even a lifetime with proper maintenance.
Optimal stability and functionality, allowing you to eat your favorite foods without worry.
Greater confidence in your ability to speak clearly.
Who Dental Implants Can Help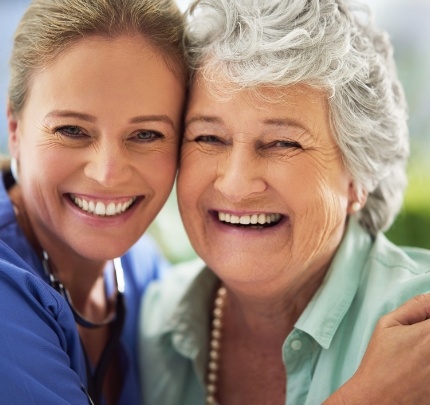 Most adults suffering from tooth loss can receive help with dental implants. The one caveat is whether you will need preliminary treatments before undergoing dental implant surgery. This will be determined during your initial consultation. No matter the decision, you can expect your new smile to be worth the time and money you've invested.
Missing Single Tooth
A single titanium post can easily replace one missing tooth. Instead of relying on natural teeth to serve as anchors, one post, abutment, and customized dental crown will fill in the gap to create a fully functional smile.
Missing Multiple Teeth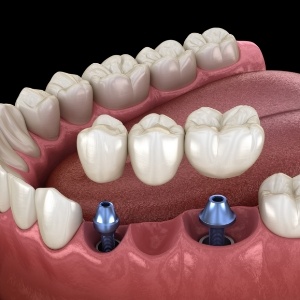 Multiple missing teeth can be replaced using two dental implants and a fully customized dental bridge. However, you can keep your natural tooth structures because the implants will be placed into the vacated sockets, while the bridge rests on top.
Missing All of Your Teeth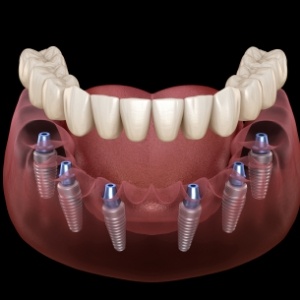 An entire arch of missing teeth can easily be rebuilt using an implant denture. Placing between four and six dental implants along the upper or lower arch, we can have a customized denture made to snap into place. In discussions with our team, you can choose between fixed or removable prosthetics.
Understanding the Cost of Dental Implants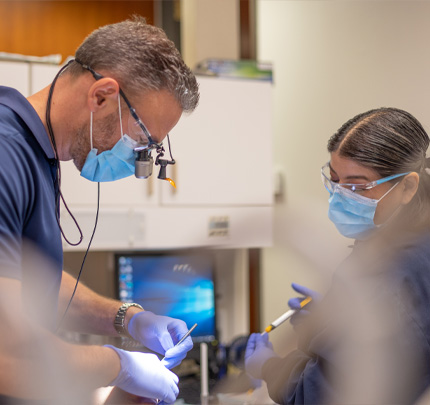 Identifying an exact price for dental implants is not possible until we have the chance to meet with you for a scheduled consultation. It is at this time that we will consider the various factors (i.e., the number of dental implants you need, the type of restoration, etc.) and formulate a cost estimate for treatment. While dental insurance may or may not cover some of your care, our team will discuss alternative payment options to keep your out-of-pocket expenses as low as possible.