Advanced Dental Technology & Comforts – Chicago, IL
Innovate Care for Longer-Lasting Smiles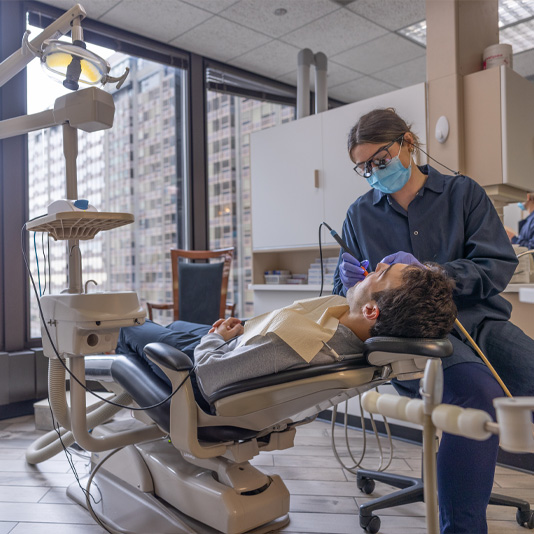 Dental technology is always changing. Professionals are working daily to stay up to date on the latest changes and techniques that are promised to create improved patient experiences while at the dentist's office. At Kushner, Becker & Associates, we are committed to this endeavor and offer state-of-the-art technologies in-house. From intraoral cameras to digital X-rays and digital impression systems, we can more accurately prepare treatment plans while also reducing recovery times for our patients.
Committed to State-of-the-Art & Comfortable Dental Experiences
Calming sedation with nitrous oxide
No-mess digital impressions
Enhanced imaging with intraoral cameras and digital X-rays
Intraoral Cameras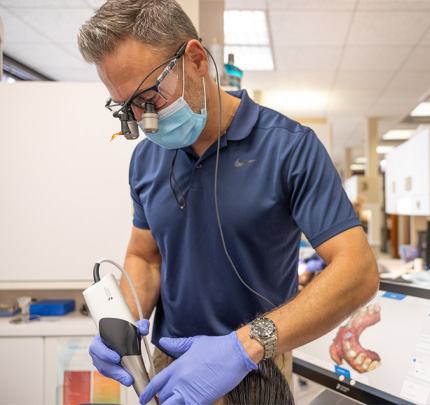 Wouldn't you like to see exactly what your dentist sees when looking in your mouth? Now you can with the intraoral camera. This small, handheld, camera-tipped device takes images of your teeth and gums and projects them onto a nearby screen. Here, you can view evidence of decay or other problem areas that require treatment. Now, you'll not only hear what your dentist is telling you, but you'll also see for yourself the importance of preventive and restorative care as it relates to your smile.
All-Digital X-Rays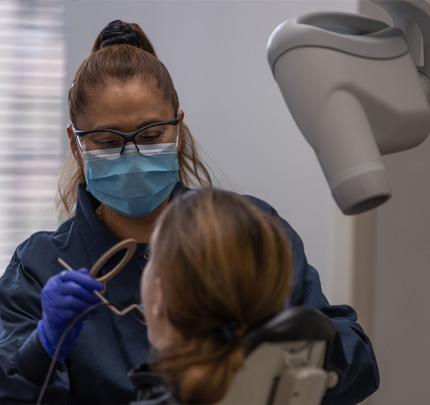 Using Dexis® digital X-rays, our team no longer submits patients to traditional radiography that takes valuable time to develop. Instead, our new systems emit significantly less radiation and are immediately processed. This makes it possible to not only review your complete oral anatomy but also easily store images for later use. And because of the high-resolution images, our team can more readily produce accurate treatment plans for future procedures.
Digital Impression System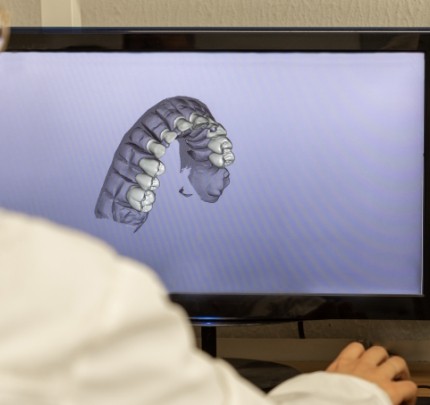 Cold, messy dental putty caused many patients to gag. Fortunately, that is no longer an issue thanks to the Primescan® digital impression system. Using a handheld device that takes images of the mouth, a three-dimensional image is projected onto a nearby computer that allows dentists and patients to visualize various teeth for restorative care. These scans make it possible to produce accurate and comfortable restorations (i.e., dental crowns, veneers, etc.) for our patients.
Nitrous Oxide Sedation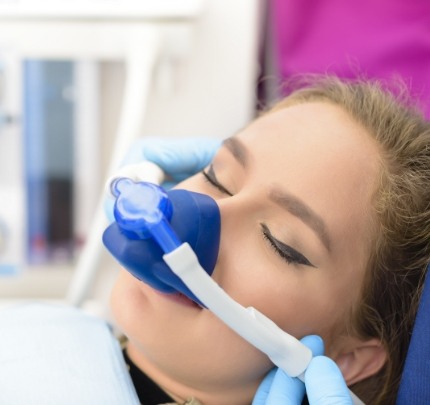 For individuals who suffer from mild dental anxiety, nitrous oxide is an ideal way to ensure a calming and relaxing experience at the dentist's office. Administered via a nasal mask, patients inhale the nitrous oxide/oxygen mixture and begin to feel the effects of the gas. Within minutes, an individual can expect to feel more at ease and completely comfortable, while our team is free to complete necessary dental work with greater efficiency. Also, once the gas is turned off, the effects immediately begin to wear off, allowing people to resume normal activity following their appointment.